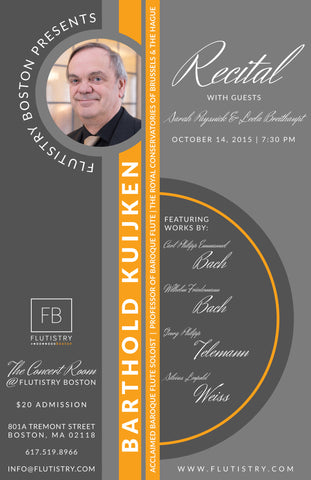 sold
Admission: 10/14, 7:30pm - Barthold Kuijken in Concert
$ 20.00
This product is unavailable
Featuring world renowned Baroque flute artist Barthold Kuijken with guests Sarah Paysnick of Baroque Flutistry and Leela Breithaupt.
Wednesday, October 14th, 2015 at 7:30 PM.
$20 Admission + The Concert Room at Flutistry Boston
801A Tremont St + Boston, MA  02118
Your tickets will be available at will-call upon arrival.