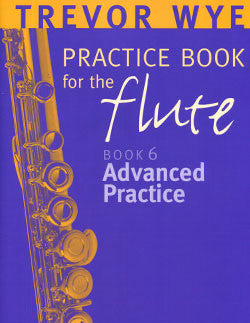 Wye, T. - Practice Book 6: Advanced Practice
$ 15.99
TITLE:
Practice Book for the Flute: Book 6, Advanced Practice
COMPOSER:
Trevor Wye
PUBLISHER:
Novello
ED/ARR:
n/a
INSTRUMENTATION:
Flute
DESCRIPTION:

The Trevor Wye practice book series for flute is an invaluable addition to study for all flautists. Each book concentrates on a different technical problem covering all aspects of playing the instrument.

The 6th installment is geared towards advanced players who have completed the exercises in the previous five volumes.