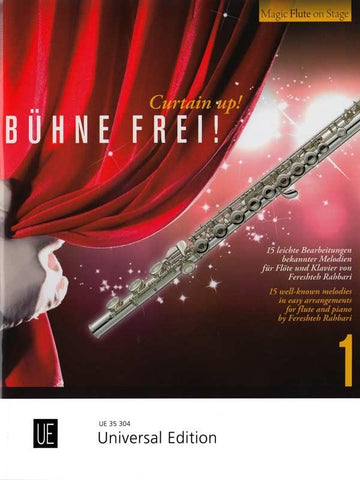 Curtain Up! Magic Flute on Stage- Vol. I
$ 19.95
TITLE:
Curtain up! 
COMPOSER:
Various
PUBLISHER:
Universal Edition
ED/ARR: 
Fereshteh Rahbari 
INSTRUMENTATION:
Flute, Piano  
DESCRIPTION:

Easy arrangements of works by Vanhal, Leopold & Wolfgang A. Mozart through to Tchaikovsky and Ravel. 

Two lively compositions by Maria Holzeis-Augustin

All arrangements are suitable as concert pieces and can be used alongside any flute tutor.