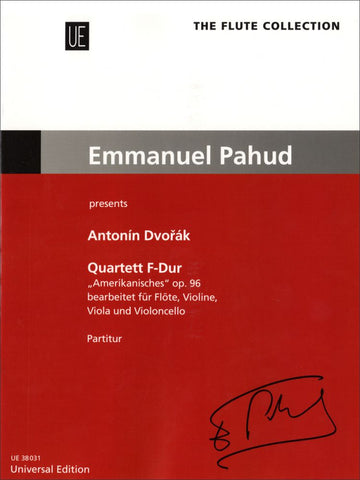 Dvorak, A. - Quartet in F Major "American," Score
$ 24.95
TITLE:
Quartet in F Major "American"
COMPOSER:
Antonin Dvorak
PUBLISHER:
Universal Edition
ED/ARR:
Emmanuel Pahud
INSTRUMENTATION:
Flute, Violin, Viola, Cello
DESCRIPTION:

Dvorak wrote his 12th String Quartet during his celebrated stay in the United States. It is a masterful blend of influences from both the new world and his Central European voice. Arranger Koncz has appropriated the first violin part for flute in this setting, allowing for more tonal possibilities between flute and strings.

This is the score only.