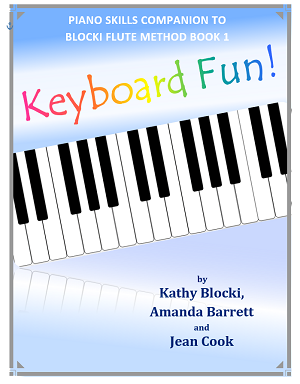 Blocki, K. - Keyboard Fun!
$ 9.95
TITLE:
Keyboard Fun!
COMPOSER:
Kathy Blocki
PUBLISHER:
Blocki Flute Method LLC
INSTRUMENTATION:
Flute
DESCRIPTION:

This new book works seamlessly with the Blocki Flute Method Book 1 and teaches basic keyboard skills. It can be taught before beginning the flute or in tandem with the flute as many of the pieces in the keyboard book are the same as the Blocki Flute Book 1.  It can also be used to reinforce concepts already learned in the Blocki Flute Book 1.

Most importantly, anyone can use this book to teach keyboard and theory skills.  You DO NOT need to be a pianist to teach the Keyboard Fun book.