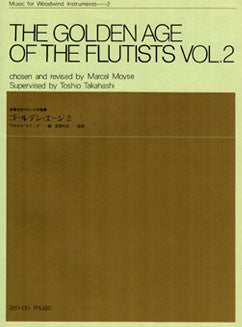 sold
The Golden Age of the Flutists Vol. 2
$ 23.95
This product is unavailable
TITLE:
The Golden Age of the Flutists Vol. 2
COMPOSER:
Various
PUBLISHER:
Zen-On 
ED/ARR:
Marcel Moyse
INSTRUMENTATION:
Flute, Piano
DESCRIPTION:

Contents:

P.J. von Lindpaintner 

Tremolo, Air varie sur un theme de Beethoven
Tulou Grand Solo No. 5
Boehm Air Varie de la Molinara "Nel cor piu non mi sento"
Boehm Grande Polonaise
Kuhlau Variations sur l'Air Irlandais, "The Last Rose of Summer"