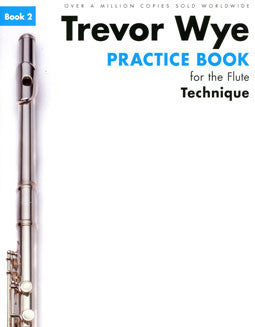 sold
Wye, T. - Practice Book 2: Technique
$ 13.95
This product is unavailable
TITLE:
Practice Book for the Flute: Book 2, Technique 

(2014 Revised Edition)

COMPOSER:
Trevor Wye
PUBLISHER:
Novello
ED/ARR:
n/a
INSTRUMENTATION:
Flute
DESCRIPTION:

This series of practice books by Trevor Wye serve as an invaluable addition to study for all flautists. 

Volume 2 is a step-by-step guide which focuses on flute technique. Includes plenty of helpful exercises for all registers.