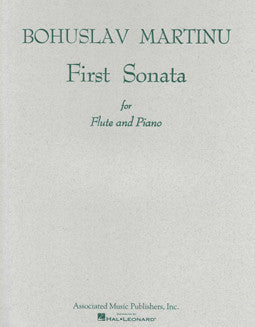 Martinu, B. - First Sonata
$ 17.99
TITLE:
First Sonata 
COMPOSER:
Bohuslav Martinu
PUBLISHER:
Associated Music Publishers
ED/ARR:
n/a
INSTRUMENTATION:
Flute, Piano
DESCRIPTION:
Bohuslav Martinu's Sonata for Flute and Piano 

was composed in 1945 on the beaches of Cape Cod. 

The piece features lyrical lines and sonorous harmonies that cover the full range and tessitura of the flute and piano.  Syncopated dancing rhythms ornament each movement, intensifying melody and harmony. Includes CD with piano accompaniment.