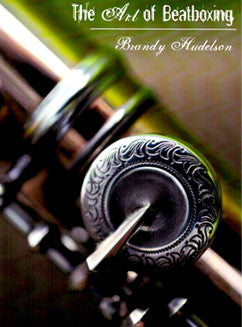 sold
Hudelson, B. - The Art of Beatboxing
$ 25.00
This product is unavailable
TITLE:
The Art of Beatboxing
COMPOSER:
Brandy Hudelson
PUBLISHER:
Adj

·

ectuve New Music 
ED/ARR:
n/a
INSTRUMENTATION:
Flute
DESCRIPTION:
A Comprehensive Guide & Etudes for Beatbox Flute:
In recent years, flute beatboxing has become increasingly popular with student and professional flutists. As the repertoire continues to grow and expand, this resource is meant to be a gateway for flutists interested in learning more about contemporary beatbox performance. It includes information, exercises, and studies to help improve flute technique, beatbox skills, and serve as a point of departure for individual, creative exploration.