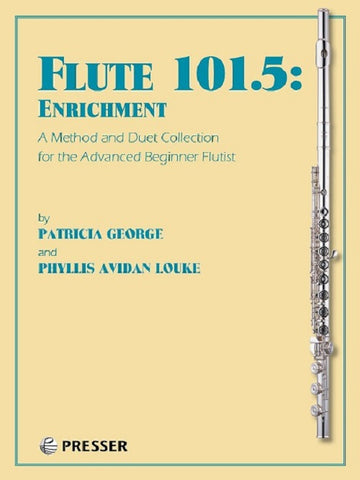 sold
Flute 101.5: Enrichment
$ 26.99
This product is unavailable
TITLE:
Flute 101.5: Enrichment
COMPOSER:
Phyllis Avidan Louke & Patricia George
PUBLISHER:
Theodore Presser
ED/ARR:
n/a
INSTRUMENTATION:
Flute
DESCRIPTION:

FLUTE 101.5: ENRICHMENT

 

is a flute method and duet collection for the advanced beginner. It is a bridge between

 

any

 

beginning flute or band method book and FLUTE 102: MASTERING THE BASICS. It also serves as an enrichment book for flutists advancing through FLUTE 101 or any other method.

 

Teacher and Student Resource Pages

 

include 15 pages of tips on how to use the book, along with practice pages that enhance learning, technical development, and musicianship.