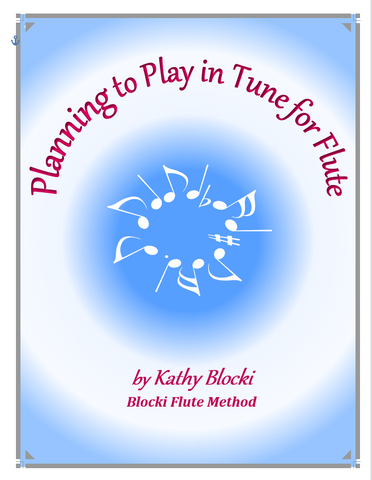 sold
Blocki, K. - Planning to Play in Tune for Flute
$ 24.00
This product is unavailable
TITLE:
Planning to Play in Tune for Flute
COMPOSER:
Kathy Blocki
PUBLISHER:
Blocki Flute Method LLC
INSTRUMENTATION:
Flute
DESCRIPTION:

The book begins with flexibility exercises. Playing in tune begins with having the ability to easily bend pitches. Planning to Play in Tune offers a variety of exercises that will not only develop this flexibility, but also greatly improve core tone quality. The "Full Spectrum Tone" exercises use the concepts of polyphonic singing and apply them to flute.

The Just tuning system is explained in the second section of the book.  Learning to hear difference tones is a key element of playing with excellent intonation in an ensemble. It begins with exercises that help to zero in on these quiet tones and progress to using the difference tone as a reference for being in tune. 

A variety of methods of training ensembles is given in the third section. I use these faithfully for warming up flute ensembles and find them to be highly effective.

Of course, one the most difficult aspects of playing in tune involves the use of dynamics.  An entire section of the book is dedicated to progressively mastering the art of playing in tune when tackling extreme dynamics changes.

The final section applies all the concepts to the famous flute solo in Ravel's Daphnis et Chloé.  The harmony is discussed so that flutists are well-informed of how to listen and adjust pitch while playing with the orchestra.