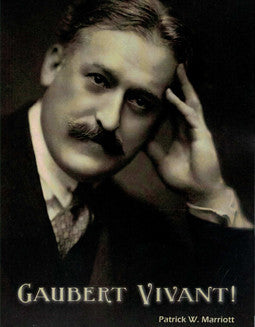 Marriott, P.W. - Gaubert Vivant!
$ 25.00
Title: Gaubert Vivant!
Author: Patrick W. Marriott
Description: Philippe Gaubert (1879-1941) was the father of the modern French school of flute playing, a notable composer, and the conductor of both the Paris Conservatory Orchestra and the Paris Opera Orchestra. This book, a companion volume to a concert-lecture series celebrating Gaubert's memory, is his first published biography, drawn in large part from family memoirs and other unpublished sources.