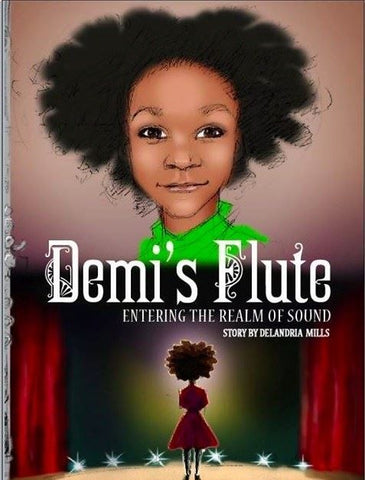 Mills, D. - Demi's Flute: Entering the Realm of Sound
$ 15.00
Authors: Delandria Mills & Riley S. Brown
Publisher: Wunderlannd Press

Description: It's not the end of the world, but it sure feels like to young Demetria Woods when she enters middle school for the first time. 
Faced with a secret crush, new friends, and a demanding yet encouraging music teacher, Demi's 7th-grade year will not soon be forgotten. 
When a family member close to her becomes ill, Demi begins to discover some of the true secrets to life, music, as well as the painful yet enlightening process of growing up. 
From first-time author Delandria Mills, in a collaborative endeavor with novelist Riley S. Brown, comes a juvenile fiction novel about music and the power it can wield.