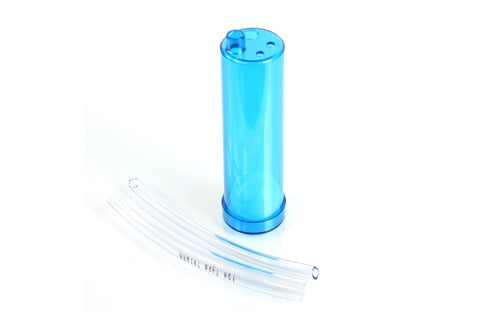 Breath Builder
$ 19.95
Description: 
The Breath Builder helps increase breath control for better performance, energy, and efficiently. This tool will also help improve tone, and most of all, those long phrases will trouble you no more!
Includes 2 straw tube sizes: Small for resistance, used for upper brass and all woodwinds except the flute; Large for vocal, low brass, and the flute.
Colors may vary between blue, purple, green, red, or yellow. Please list any color preference in order notes.